http://hotelsextascyrp.tumblr.com/
For all you smut lovers out there. Join this facebook based rp they want people! Even if you're not gonna join reblog so others can see
I want Yoseob,Joon,Woohyun,Kevin, and Key to do a special stage performance of Ballons. That would be so cute!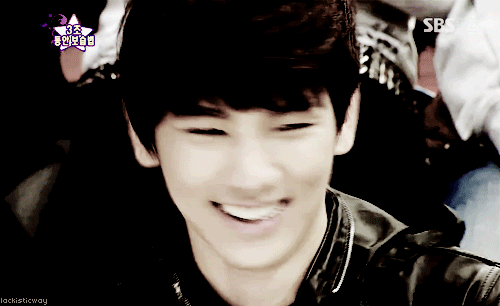 Someone recomed me a good variety series please!!!
Can someone help me
Ok so i read a good fanfic awhile back on asianfanfics and i cant remember the name of it :( i really wanna finish it all i remember is that the main characters where joon,gna,nicole,hyuna and jay. PM me if you know what I'm talking about please
I'm gonna start talking to my teachers with Mir english so I can annoy the fuck out of them. I'mma be all "Excuse me soororo tesher can everybody rice eat?" they goin be like "What?" and imma be like "woah AMAZING" G.O's voice
Just I got back from performing! I was spazzing backstage like
And the people around me was just watching me like
And i was all
I've been listening to K-Pop for quite sometime now….I guess that makes me 0.000000000000000001 Korean now
ROTF Watch there be a huge ass fanwar between Bieber's fans and V.I.Ps I knew kpop fans where gonna clash with his.This will be interesting….
GUISE. Reblog me the youtube of a person that does really good Kpop covers
Fail